Whether you're looking for the timeless beauty of aluminum clad or the maintenance free convenience of vinyl, we'll help you find the perfect fit for your home!
 Our showroom is the best place to select your new windows and one of our knowledgeable experts will be happy to offer you lots of options.
Browse Windows Here Or Visit Our Showroom!
Vinyl Windows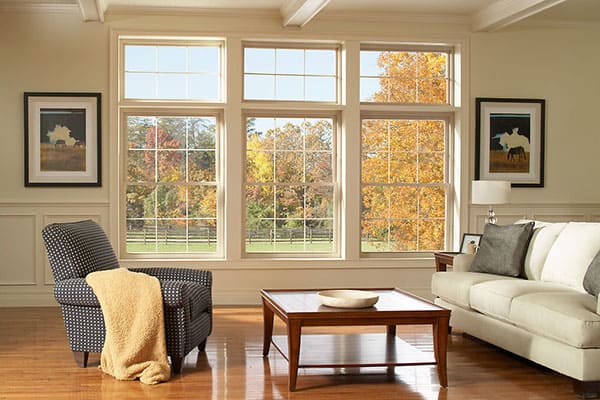 Numerous models, styles and options to choose from for windows that fit your home perfectly.
Stoneburner carries Ellison Windows and Doors, premium vinyl replacement windows that lend classic charm to any decor, and that meet—or exceed—the highest energy standards. Whether you're looking for a more comfortable and consistent temperature in your home, a beautiful interior or exterior accent, or simply a lower energy bill, look no further than Ellison replacement windows. In all seasons and all conditions, we think you'll like what you see.
Casement

Sierra Pacific casement windows are the perfect choice for top-to-bottom, unobstructed views and wide-open ventilation. Use them alone or in combination with other window types and shapes. Their smooth action and ability to compliment any architectural style will make them one of your favorites.
Awning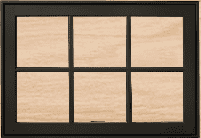 Designed to be open to the outside even when it's raining, our awning windows look and perform beautifully, each custom made by hand to your exact specifications. They are often used alone or beneath a large picture window for ventilation.
Single and Double Hung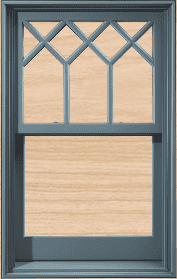 Modern engineering and construction give our classic window design thoroughly updated efficiency and performance. Available in a low maintenance clad exterior with beautiful wood interior, or in all-wood construction inside and out.
Horizontal Slider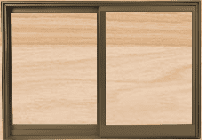 For areas that need to be kept clear of open windows, or simply for their elegant lines and smooth operation, our space-saving horizontal sliders offer a more contemporary look than a traditional double hung window.
Special Shapes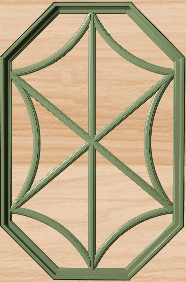 Give your home one-of-a-kind individuality with unique window shapes to light up your room and imagination. Use them alone or in combination with our operating windows and patio doors.
Bays and Bows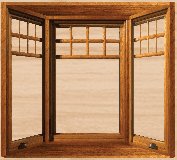 For a design with more character, our multi-pane bay and bow window configurations make rooms feel larger and invite the beauty of the outdoors inside.
Multi- Slide Window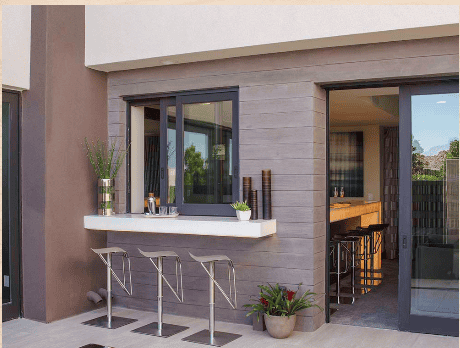 Merge your great room with the great outdoors with Sierra Pacific's Multi-Slide windows. Thanks to ingenious engineering, the panels of our Multi-Slide window can slide one direction or both directions. They can stack on the sides, or even slide completely into a pocket in your wall. And they can also turn a 90-degree corner into a stunning opening.