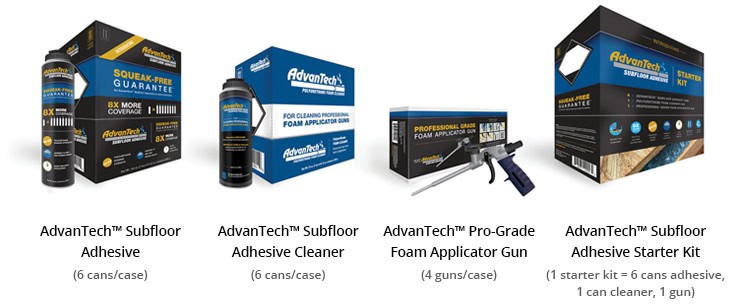 Even with the large majority of projects that our construction crews do having concrete floors, whether that be on in our traditional post-frame buildings or stud-frame structures built on a slab, we do still install a subfloor on joists from time to time. But many of the individuals and contractors we provide materials to do this all the time! And something we all hear from nearly every family who's building a new home is that want floors that don't squeak!
While just about anyone you talk with will have a tip or trick that can help prevent squeaks, we offer products that come with a "Squeak-Free Guarantee"!
As an authorized dealer of Advantech Sub Flooring and Advantech Sub Floor Adhesive from Huber Engineered Woods, we can help you ensure that your new home will have floors without squeaks for up to 10 years!
With so much riding on your floors, it only makes sense to choose the brand that's specifically engineered to combine industry-leading strength, superior moisture